Start main content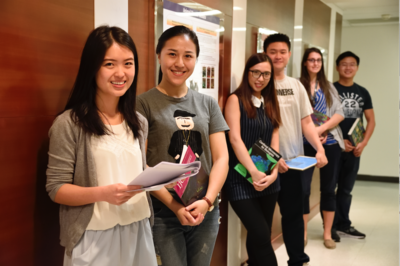 The School of Biomedical Sciences is committed to the provision of high-quality biomedical science education in the professional training of the new generation of healthcare workforce in the 21st century. Our specially-designed courses enable fledgling health professionals to develop competence, based upon sound scientific principles, in their future practices which involve handling existing and emergent health issues and problems affecting humankind. By using a combination of traditional and innovative pedagogical approaches, teachers of the School actively engage health science students in the learning of basic, applied and clinical anatomy, biochemistry and physiology. These health science students are enrolled in five undergraduate curricula within the Faculty of Medicine, which include the Bachelor of Medicine and Bachelor of Surgery (MBBS), Bachelor of Pharmacy (BPharm), Bachelor of Nursing (BNurs), Bachelor of Chinese Medicine (BChinMed), and Bachelor of Biomedical Sciences (BBiomedSc).
In addition to our teaching commitments in the Faculty of Medicine, the School offers:
Bachelor of Science (Major in Biochemistry) through collaboration with Faculty of Science, HKU;

Bachelor of Engineering (Major in Medical Engineering) through collaboration with Faculty of Engineering, HKU;

Courses for the University Common Core Curriculum;

Theme-based teaching sessions and Problem-based learning tutorials in the first year dental curriculum through collaboration with the Faculty of Dentistry.