Start main content
Research Postgraduate Programme
Application for Research Postgraduate Studies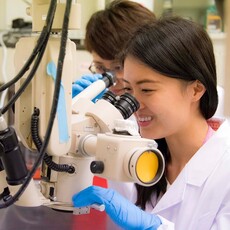 The Graduate School is responsible for the admission of research postgraduates. Prospective postgraduate students should apply either online or by post to the Graduate School.

For information regarding admission, degree regulations, and downloadable application forms:
General Enquiry
Please refer to the FAQs section on Graduate School homepage for answers to commonly asked questions regarding postgraduate studies at HKU.
For further information, please contact the research administrator or postgraduate admission advisor of the School of Biomedical Sciences.
Research Administrator
Ms Eva So
Postgraduate Admission Advisor
Dr Y.P. Ching