Start main content
Back
Jun 27, 2020
Body Donation Day 2020 (27 Jun 2020)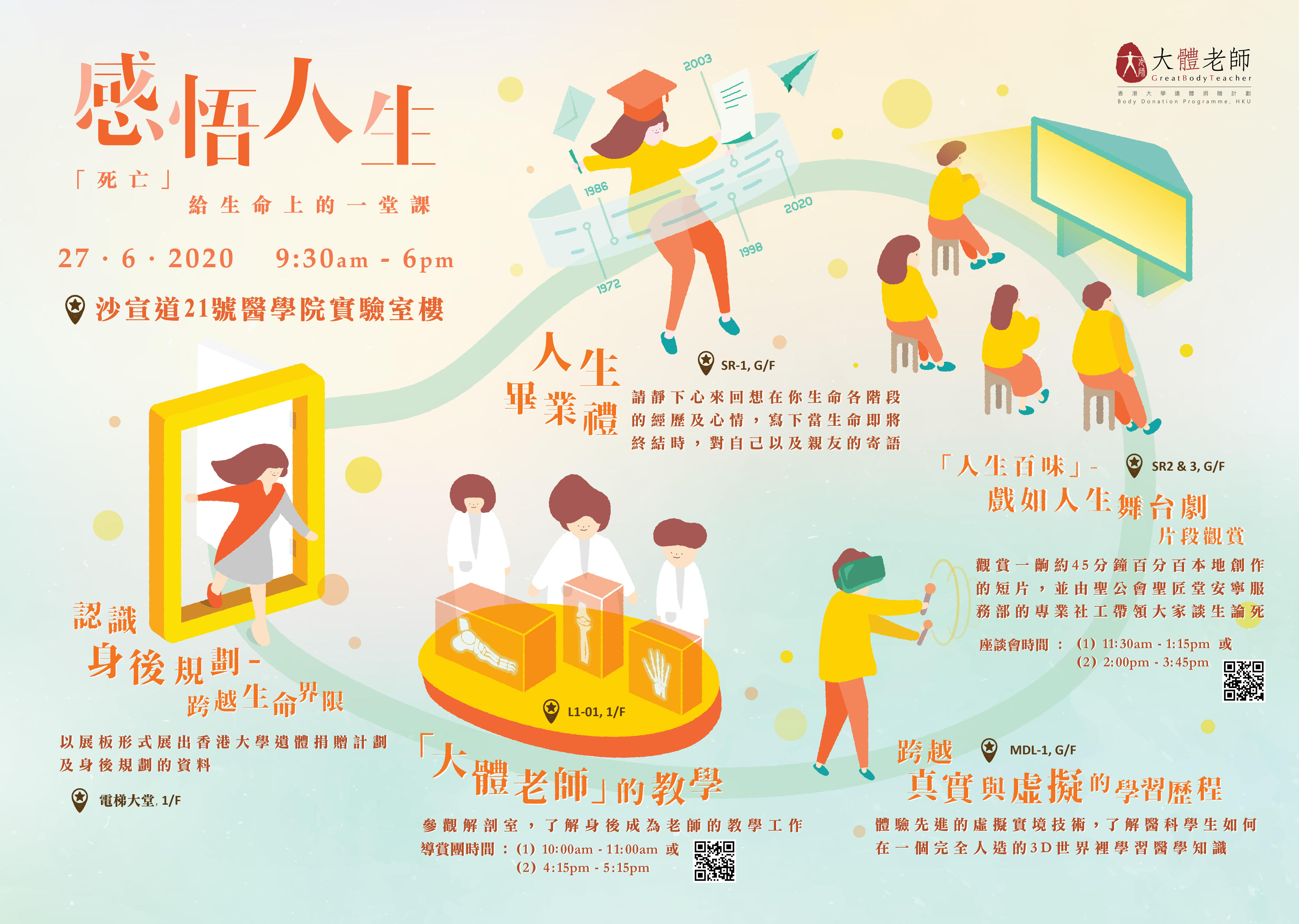 Body Donation Day 2020
Date: Saturday, 27 June 2020
Venue: Laboratory Block, 21 Sassoon Road, Pokfulam, Hong Kong
Time: 9:30 p.m. - 6:00 p.m.
The Li Ka Shing Faculty of Medicine has designated 3 Mar as the University's Body Donation Day to promote the spirit of overcoming the presumed limitations of death and encourage the passing on of knowledge to the general public. Due to the COVID-19, the Body Donation Day, with the theme of "A Taste of Life – how death teaches us to live", has postponed to 27 Jun this year. With the cooperation with SKH Holy Carpenter Church Community Center and Food and Environmental Hygiene Department, 5 booths will be set up at the campus (G/F & 1/F) to introduce and share life and death psychoeducation information with participants.
All are welcome.
Should you have any enquiry, please contact Mr Ivan Li at 3917 9262.