Start main content
Back
Dec 09, 2020
Sassoon Road Alumni Workshop (2020-12-09)

Date: Wednesday, December 9, 2020
Time: 1:30 – 5:50 pm
Format: Conduct via ZOOM
ZOOM Link: https://hku.zoom.us/j/93377840821?pwd=Q082VzhzdkhCRUZrcEs3cjl2eHR6QT09
Meeting ID: 933 7784 0821
Password: 350950
Time

Title of Talk

Speaker

1:30pm

Welcome Message

Prof. Danny CHAN
Interim Director
School of Biomedical Sciences, The University of Hong Kong, Hong Kong

1:40pm

New Answers to the old RIDDLE: Chromatin-based DNA repair regulation

Dr. Justin LEUNG
Assistant Professor
Department of Radiation Oncology, University of Arkansas, USA

2:10pm

Induced pluripotent stem cell differentiation to inner ear tissue for Usher syndrome model

Dr. Elaine WONG
Senior Research Fellow
Ear Science Institute Australia and School of Pharmacy & Biomedical Sciences, Curtin University, Perth, Australia

2:40pm

A Negative Regulatory Mechanism of Wnt/PCP Signaling by Targeting Vangl Proteins for Ubiquitination and Degradation

Dr. Bo GAO
Assistant Professor
School of Biomedical Sciences,
The University of Hong Kong, Hong Kong

3:10pm

Breakout Session

3:40pm

BRCA1 and homologous recombination: a developmental perspective

Prof. Lin-Yu LU
Professor
Institute of Translational Medicine, Zhejiang University School of Medicine, China

4:10pm

Sirtuins, organ communication and aging

Prof. Baohua LIU
Distinguished Professor
School of Basic Medical Sciences, Health Science Center, Shenzhen University, China

4:40pm

The H2BG53D oncohistone directly upregulates ANXA3 transcription and enhances cell migration in PDAC

Dr. Kui Ming CHAN
Assistant Professor
Department of Biomedical Sciences, City University of Hong Kong, Hong Kong

5:10pm

A quantitative relationship of the bacterial cell cycle

Prof. Chenli LIU
Pengcheng Distinguished Professor
Shenzhen Institutes of Advanced Technology, Chinese Academy of Sciences, CAS Key Laboratory for Quantitative Engineering Biology, Shenzhen Institute of Synthetic Biology, China

5:40pm

Closing Speech

Prof. Michael HUEN
Associate Director
Research and Innovation Committee, School of Biomedical Sciences, The University of Hong Kong, Hong Kong
Dr. Justin LEUNG (Assistant Professor, University of Arkansas, USA)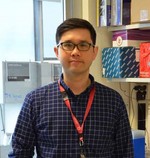 Title: New Answers to the old RIDDLE: Chromatin-based DNA repair regulation
Biography: The research of my laboratory has focused on the chromatin-based DNA damage response (DDR) pathway and genome stability maintenance. The ultimate goals of my research are to decipher the genetic code, functional regulation and develop a therapeutic strategy to treat cancer and DDR-related genetic diseases by understanding the fundamental science behind the mechanistic regulation of the DDR pathway. Our expertise lies in genome editing, proteomics, molecular biology, DNA combing, epigenetics, cellular biology, biochemistry, and animal models. We aim to understand the interconnection between chromatin biology and the DDR pathway, particularly in defining damaged-chromatome by identifying and characterizing new DNA repair proteins and studying the detailed mechanism of the DDR pathway.
Abstract: Histone ubiquitination plays an important role in the DNA damage response (DDR) pathway. RNF168 (a.k.a. RIDDLIN) catalyzes H2A and H2AX ubiquitination on lysine K13/K15 upon DNA damage and promotes DNA repair proteins assembly at damaged chromatin. The molecular basis by which RNF168 selects the target lysine residues on the histone tail is not fully elucidated. We found that RNF168 ubiquitinates non-canonical H2A variants including H2AZ and macroH2A1/2 at the divergent N-terminal tail lysine residue. Our data also establish that the nucleosome utilizes a juxtaposed bipartite electrostatic interaction to orient RNF168 directionally on the nucleosome surface and target the specific lysine residue in proximity to the H2A alpha1-extension helix. Overall, our study provides insight into the ubiquitin regulation in the chromatin-DDR pathway.
Dr. Elaine WONG (Senior Research Fellow, Ear Science Institute Australia and School of Pharmacy & Biomedical Sciences, Curtin University, Perth, Australia)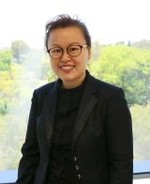 Title: Induced pluripotent stem cell differentiation to inner ear tissue for Usher syndrome model
Biography: Dr. Elaine Wong is a Senior Research Fellow at the Ear Science Institute Australia (ESIA) and School of Pharmacy & Biomedical Sciences at Curtin University. Her research focus is on understanding the genetic, cellular and molecular factors underlying human deafness with the aim of developing novel therapies to restore hearing. Her lead research programme currently investigates the therapeutic potential of hair cell regeneration. Dr Wong and her team at ESIA have developed a protocol to derive inner ear organoids from human induced pluripotent stem cell (iPSC), which contain hair cells, the key sensory cells of the auditory system. These organoids are being used to evaluate how specific gene mutations affect hair cell development and function, with the aim to improve ear organoid technology and identify therapeutic targets. The strength of her research is in the comparative analysis of primary human cell cultures with preclinical transgenic and knockout mouse models. These models have been instrumental in understanding the regulatory pathways required for hair cell development and function, and have provided key insights into the human situation.
Abstract: Mutations in USH2A can cause Usher syndrome type 2A, characterised by congenital hearing loss and progressive vision loss due to retinitis pigmentosa. Aims: Characterise fibroblast lines derived from patient samples containing USH2A c.949C>A and c.1256 G>T mutations, and healthy controls. Next, generate and characterise iPSC lines. Fibroblasts were characterised using viability assays and immunocytochemistry; and reprogrammed to pluripotency using Oct4, Sox2, Lin28, Klf4, and L-Myc with episomal vectors. On Day 25, colonies were selected for clonal expansion and USH2A mutations confirmed using Sanger sequencing. iPSC gene expression was measured using qRT-PCR; protein expression was analysed using immunocytochemistry. Fibroblast lines had typical elongated morphology, and normal cells had faster growth than patient cells. All iPSC displayed typical growth characteristics and morphologies of pluripotent stem cell colonies. Pluripotency proteins (OCT4, NANOG, SOX2 and SSEA-4) and genes (OCT4, NANOG, SOX2 and KLF4) were expressed similarly in all lines. Trilineage genes (PAX6, DCX, TBXT, AFP, and SOX7) had minimal expression in undifferentiated iPSC and increased expression in embryoid bodies derived from these iPSC. Development and characterisation of iPSC lines from patients with Usher syndrome represents a unique opportunity to study differences in inner ear development from those of healthy controls.
Dr. Bo GAO (Assistant Professor, School of Biomedical Sciences, The University of Hong Kong, Hong Kong)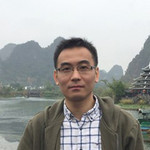 Title: A Negative Regulatory Mechanism of Wnt/PCP Signaling by Targeting Vangl Proteins for Ubiquitination and Degradation.
Biography: Dr. Gao obtained his bachelor and doctoral degrees from the Shanghai Jiao Tong University with more than three years of the PhD training in the Department of Biochemistry, The University of Hong Kong, partially supported by Dr Cheng Yu Tung Fellowship. He received the academic training in the fields of human genetics and developmental genetics. After completing his postdoctoral training at U.S. National Human Genome Research Institute (NHGRI), National Institutes of Health (NIH), he worked in the same institute as research fellow and staff scientist. In 2015, Dr. Gao joined The University of Hong Kong as tenure-track Assistant Professor. His research focuses on elucidating the signaling mechanisms of the Wnt/PCP pathway and its roles in development and diseases. He also collaborates with clinicians in studying the genetic and molecular basis of a variety of human skeletal disorders.
Abstract: The Wnt/Planar cell polarity (Wnt/PCP) signaling is a critical mechanism that directs polarized cellular behaviors in many morphological and physiological processes. However, how Wnt/PCP signaling is controlled remains poorly understood. Vangl1 and Vangl2 are two dedicated core components of PCP associated with a variety of birth defects and cancers. Here, we identified that CUL3-KBTBD regulates Vangl stability through the ubiquitin-proteasome system and Wnt5a prevents KBTBD-mediated Vangl ubiquitination by inducing Vangl phosphorylation, which highlights the importance of Wnt signaling in the quality and activity control of PCP proteins. We further showed that KBTBD has suppressive roles in zebrafish convergent extension movement and in breast cancer. Our findings reveal a new regulatory mechanism of Wnt/PCP signaling.
Prof. Lin-Yu LU (Professor, Institute of Translational Medicine, Zhejiang University School of Medicine, China)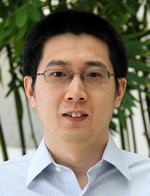 Title: BRCA1 and homologous recombination: a developmental perspective
Biography: Prof. Lu obtained his BSc and PhD degree (mentored by Prof. Jian-Dong Huang) in University of Hong Kong. He did his postdoctoral training in DNA damage repair with Dr. Xiaochun Yu in University of Michigan. He moved back to Zhejiang University and started his own lab in 2014. He is currently a professor in Institute of Translational Medicine and Women's Hospital, Zhejiang University School of Medicine. His research interest is DNA damage repair in embryonic and germ cell development.
Abstract: As an important player in DNA damage response, BRCA1 maintains genomic stability and suppresses tumorigenesis by promoting DNA double-strand break (DSB) repair through homologous recombination (HR). BRCA1 is also important for embryonic development since mice carrying homozygous BRCA1 mutant alleles are embryonic lethal. Previous studies have shown that 53BP1 knockout (KO) rescues embryonic lethality of BRCA1 hypomorphic mutant mice by restoring HR. However, our recent study reveals that 53BP1 KO can rescue embryonic lethality caused by complete BRCA1 loss without restoring HR. In accordance with this observation, BRCA1-53BP1 double knockout mice are infertile due to defective HR repair of programmed DSBs during meiosis.
Prof. Baohua LIU (Distinguished Professor, School of Basic Medical Sciences, Health Science Center, Shenzhen University, China)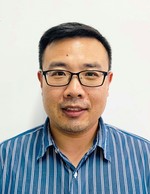 Title: Sirtuins, organ communication and aging
Biography: Prof. Liu earned his B.S. degree from Peking University in 1999, and Ph.D. degree at the University of Hong Kong in 2007. He completed postdoctoral training at the University of Hong Kong and was promoted to Research Assistant Professor in 2011. In 2014, Prof. Liu joined Shenzhen University as a Distinguished Professor. Prof. Liu has received awards including Li Ka Shing Prize, the National One Thousand Young Talents Award and the National Excellent Young Researcher Award. His research interests are centered on mechanisms and interventions of aging.
Abstract: Aging is characterized with progressive functional decline in all organ systems. Which organ(s)/tissue deterioration or senescence triggers organismal/systemic aging remains elusive. Using a premature aging mouse model, we demonstrated that decline in NAD+-dependent deacylase SIRT7 causes vascular endothelial dysfunction, which accelerates organismal aging via systemic inflammatory response. Using SIRT7 deficient mice, we found that liver SIRT7 coordinates the light information via body temperature-HSP70 axis to regulate hepatic metabolism and circadian rhythms, and SIRT7 mediates the circadian coherence between central and peripheral clocks. Our data support essential roles for organ communication in the regulation of systemic aging.
Dr. Kui Ming CHAN (Assistant Professor, Department of Biomedical Sciences, City University of Hong Kong, Hong Kong)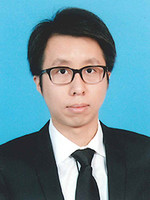 Title: The H2BG53D oncohistone directly upregulates ANXA3 transcription and enhances cell migration in PDAC
Biography: Dr. Kui Ming CHAN graduated with BSc and received his PhD at the University of Hong Kong. He then moved to Mayo Clinic Rochester MN, USA for postdoctoral training and obtained the Edward C. Kendall Research Fellowship in Biochemistry before rejoining the University of Hong Kong as Research Assistant Professor in June 2013. In 2015 he joined the Department of Biomedical Sciences (BMS), City University of Hong Kong as a tenure-track Assistant Professor.
Abstract: Dr. Chan is interested in understanding how epigenetic information is maintained during cell division and the role of epigenetics in regulating gene expression and human diseases. Recent studies including ours have used the next generation sequencing technologies and the CRISPR-Cas9 approach to elucidate the mechanisms of mutant histones in the development of brain and bone cancers. We are currently focusing on identifying new cancer driving histone mutations and discovering therapeutics for these diseases using different animal models. In this talk, I will present our recent findings on a novel cancer associated histone mutation "H2BG53D" identified in pancreatic ductal adenocarcinoma and the molecular mechanisms of how the mutation drives pancreatic cancer.
Prof. Chenli LIU (Pengcheng Distinguished Professor, Shenzhen Institutes of Advanced Technology, Chinese Academy of Sciences, CAS Key Laboratory for Quantitative Engineering Biology, Shenzhen Institute of Synthetic Biology, China)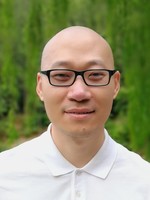 Title: A quantitative relationship of the bacterial cell cycle
Biography: Chenli Liu is a Professor in Shenzhen Institutes of Advanced Technology, Chinese Academy of Sciences since 2014, the Director of CAS Key Laboratory for Quantitative Engineering Biology, the Director of Shenzhen Institute of Synthetic Biology (iSynBio), the Chief Scientist of Shenzhen Synthetic Biology Core Facility, the Deputy Director of Synthetic Biology Specialized Committee in Chinese Society of Bioengineering, the Chairman of Shenzhen Synthetic Biology Association, and the Co-founder of Asian Synthetic Biology Association. Liu obtained a Ph.D. in Biochemistry from Li Ka Shing Faculty of Medicine in the University of Hong Kong in 2011, and postdoctoral training in MCB, Harvard University.
Abstract: The foundation of bacterial cell cycle studies has long been residing on a set of three interconnected dogma between biomass growth, DNA replication, and cell division. We systematically studied the cell cycle of E. coli, surprisingly, we observed that none of the three longstanding dogma hold across the range of growth rates examined. In its stead, a new, linear relation was revealed. These results allowed us to develop quantitative insight into the bacterial cell cycle, providing a firm new foundation for the study of bacterial growth physiology.
ALL ARE WELCOME
Should you have any enquiries, please feel free to contact Miss River Wong at 3917 9216.