Start main content
Back
Dec 15, 2021
Seminar (2021-12-15)
School of Biomedical Sciences is pleased to invite you to join the following seminar:
Date: Wednesday, 15 December 2021
Time: 4:00 pm – 5:30 pm
Via Zoom: https://hku.zoom.us/meeting/register/tJIkdO6prT4vHtXP3oaBRrabhBQ6X1Gl9gks
Meeting ID: 969 3713 5541
Password: 059310
Speaker: Dr. Kaige Yan, Assistant Professor, School of Life Sciences, SUSTech
Title: "Structure of the inner kinetochore CCAN complex assembled onto a centromeric nucleosome"
Biography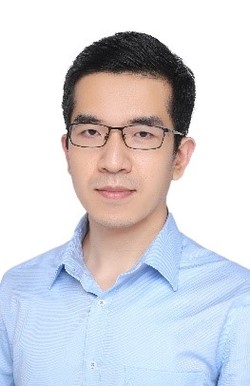 Kaige Yan obtained his Ph.D. degree from Tsinghua University, 2016. After a four-year postdoctoral training supervised by Prof. David Barford at the MRC Laboratory of Molecular Biology in Cambridge, Dr. Yan joined School of Life Sciences in SUSTech as an Assistant Professor in October 2020. His research has been focused on understanding the mechanisms and regulations of chromosome segregation in mitosis, and ribonucleoprotein (RNP) complex assembly and transport, by using a combination of structural and biochemical techniques with an emphasis on high-resolution electron microscopy.
Abstract
Kinetochores are large protein complexes that attach chromosomes, through their centromeres, to the mitotic spindle. By assembling onto the specialized centromeric Cenp-A nucleosome, kinetochores provide load-bearing structures for microtubule-mediated chromosome segregation in mitosis. The inner and outer kinetochores are responsible for interacting with centromeric chromatin and microtubules, respectively. We have reconstituted the inner kinetochore onto a specialized Cenp-A nucleosome. I will describe the cryo-EM structure of the S. cerevisiae inner kinetochore 14-subunit CCAN complex assembled onto a Cenp-A nucleosome. The structure explains the inter-dependency of CCAN constituent sub-complexes and how the inner kinetochore interacts with the octameric Cenp-A nucleosome. The CCAN–Cenp-A structure provides a framework for understanding how kinetochores link centromeres to microtubules for chromosome segregation.
ALL ARE WELCOME
Should you have any enquiries, please feel free to contact Miss River Wong at 3917 9216.