Start main content
Back
Jun 02, 2022
Seminar (2022-06-02)
School of Biomedical Sciences is pleased to invite you to join the following seminar:
Date: Thursday, 3 June, 2022
Time: 4:00 pm – 5:30 am
Via Zoom: https://hku.zoom.us/meeting/register/tJMufu2hrjwiGtICorD7kjq9uuCh_r9BVbGI
Meeting ID: 973 9490 7806
Password: 966134
Speaker: Dr. Shang Cai, Assistant Professor, Westlake Institute of Advanced Studies, Westlake University, China
Title: "The lurking culprit of cancer in the bac-ground"
Biography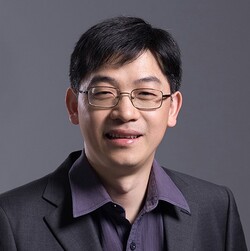 Dr. Shang Cai is currently the Assistant Professor in Westlake Institute of Advanced Studies. He received his bachelor degree of Biological Science in Peking University in 2003. He then went abroad to the Biochemistry Department of Indiana University for his PhD studies, working on the molecular mechanism of spindle assembly and chromosome alignment. After getting his PhD degree in 2009, he pursued his postdoc research in the Institute of Stem Cell and Regenerative Medicine, Stanford University, working on the mechanism of self-renewal and fate specification of mammary stem cell and breast cancer stem cell. He was promoted to Research Associate in 2015.
Abstract
Intratumor microbiota are comprehensively present in a variety of cancer types at relative low abundance. Their unique localization within cancer cells is an intriguing phenotype with largely unclear biological significance. We have been focusing on this important scientific question for several years. Through optimized quantification and profiling methods, we characterized a murine spontaneous breast cancer model MMTV-PyMT, and identified the most abundant breast tumor resident bacteria strains mainly Staphylococcus, Lactobacillus, Streptococcus and Enterococcus. These intratumor bacteria resize in the cytosol of tumor cells to avoid immune attack. After functional interrogation, we found that the intratumor microbiota were essential for cancer metastasis but not for primary tumor growth. Bacteria tracing experiment demonstrated that the intracellular bacteria were able to travel with tumor cells to distal organ in the lung. Mechanistically, intracellular bacteria reshaped the actin cytoskeleton of tumor cells and enhanced circulating tumor cells' survival in the lung. Our study demonstrates that intratumor bacteria are a crucial contributor to tumor progression and may provide potential clinical values for precision medicine.
ALL ARE WELCOME
Should you have any enquiries, please feel free to contact Miss Angela Wong at 3917 9216.