Start main content
Back
Sep 29, 2022
Seminar (2022-09-29)
School of Biomedical Sciences is pleased to invite you to join the following seminar:
Date: Thursday, 29 September, 2022
Time: 10:00 am – 11:30 am
Via Zoom: https://hku.zoom.us/meeting/register/tJIqcuuhrDwpHtwJ43OMpBM6ALj8rWU54BLp
Meeting ID: 967 5292 7348
Password: 955036
Speaker: Dr. Shi Huang, Assistant Professor, Faculty of Dentistry, University of Hong Kong
Title: "Taxonomic and functional profiling of microbiota in low-biomass clinical samples suggests novel diagnostic and prediction opportunities for uncommunicable diseases"
Biography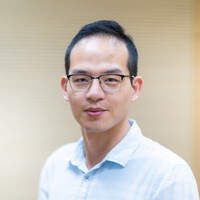 Dr. Shi Huang is currently an Assistant Professor in Microbiology at the Applied Oral Science & Community Dental Care Division, Faculty of Dentistry, University of Hong Kong. Before joining HKU, Dr. Huang worked as a postdoctoral fellow at the University of California, San Diego, USA. Dr. Huang is a computational biologist with a mixed specialty in microbiology and computer science. He obtained his Bachelor of Science in Biotechnology from Xinjiang Normal University and a Master's degree in Hydrobiology at Shanghai Normal University. He further pursued his PhD in Biochemistry and Molecular Biology, University of Chinese Academy of Sciences. Currently, he is proposing to establish a microbiome-based technical platform and demonstrate its capability in diagnosing or predicting a series of oral diseases, such as periodontitis, dental caries and oral cancer, by collaborating with clinicians in the Faculty.
Abstract
The human microbiome has emerged as one of the highest-impact areas of science, with a very high translational impact on cures for otherwise fundamentally uncommunicable diseases. Recently, human microbiota was identified in clinical samples with low microbial biomass, high host contamination, or severe DNA degradation, suggesting novel disease diagnosis and prediction opportunities. Yet, these microbiotas' accurate taxonomic and functional profiling remains challenging for conventional approaches such as amplicon-based or whole-metagenome sequencing. 2bRAD-M is a highly reduced and cost-effective strategy that only sequences ~ 1% of metagenome which can simultaneously produce species/strain-level bacterial, archaeal, and fungal profiles. Notably, it can accurately generate taxonomic profiles for otherwise hard-to-sequence samples with merely 1 pg of total DNA, high host DNA contamination, or severely fragmented DNA from degraded samples. Tests of 2bRAD-M on various stool, skin, environmental, and clinical FFPE samples suggest a successful reconstruction of comprehensive, high-resolution microbial profiles implicating many clinical applications.
ALL ARE WELCOME
Should you have any enquiries, please feel free to contact Miss Angela Wong at 3917 9216.