Start main content
Back
Oct 20, 2022
Seminar (2022-10-20)
School of Biomedical Sciences is pleased to invite you to join the following seminar:
Date: Thursday, 20 October, 2022
Time: 4:00 pm – 5:30 pm
Via Zoom: https://hku.zoom.us/j/98697683153?pwd=NVBRZVZiNGl2aTFqMXk1NjhGTGtNQT09
Meeting ID: 986 9768 3153
Password: 465359
Speaker: Dr. Jasper Ho, Scientific Officer / Sales Manager, InvivoGen APAC
Title: "Taxonomic and functional profiling of microbiota in low-biomass clinical samples suggests novel diagnostic and prediction opportunities for uncommunicable diseases"
Biography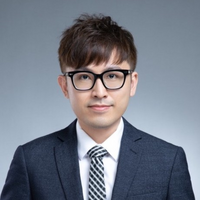 Abstract
The COVID-19 pandemic has posed unprecedented challenges to public health, societies and economies around the world. Although the pandemic appears to be winding down, some believe that the SARS-CoV-2 will linger far into the future. To ensure our defense keep up with the still circulating virus and new variants, there is a tremendous need to acquire in-depth understanding of the variant biology and the mounting of immunity. Such knowledge will not be only to chart a route out of this COVID-19 pandemic, but hopefully to also future-proof the world against new SARS-CoV-2 variants and other coronaviruses.
This presentation will outline the expanding set of tools InvivoGen offers to foster research on SARS-COV-2 infection and immune responses, as well as platforms to assist drugs and vaccine development.
ALL ARE WELCOME
Should you have any enquiries, please feel free to contact Miss Angela Wong at 3917 9216.