Start main content
Back
Oct 27, 2022
Seminar (2022-10-27)
School of Biomedical Sciences is pleased to invite you to join the following seminar:
Date: Thursday, 27 October, 2022
Time: 4:00 pm – 5:30 pm
Venue: Cheung Kung Hai Lecture Theatre 1, G/F, William M.W. Mong Block, 21 Sassoon Road, Pokfulam, Hong Kong
Speaker: Dr. Andrew Lee, Associate Professor, Peking University Shenzhen and Shenzhen Bay Labs
Title: "Development of cell derived mRNA drugs as a new modality of non-viral gene therapy"
Biography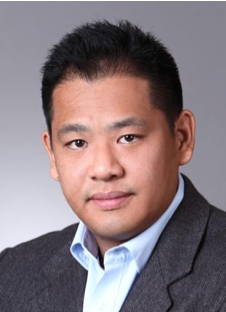 Andrew Lee, MD, PhD is an Associate Professor at Peking University Shenzhen and Shenzhen Bay Labs. Andrew received his B.S. from Yale University, and his MD and PhD from Stanford University. He completed his medical residency in Clinical Pathology at Stanford Hospital, where he specialized in the clinical production and management of cell / gene therapies for first in human clinical trials, including the first US FDA IND approval of a pluripotent stem cell therapy product.
Andrew has published over 60 manuscripts on clinical applications of new cell / gene therapy modalities. According to Google Scholar, his publications have been cited over 8,000 times with an H-index of 40. Andrew's research has received support from the American Heart Association, Howard Hughes Medical Institute, US FDA, several of the top 10 global pharmaceutical companies, and more recently Shenzhen city and Guangdong Province.
Abstract
Recent advances in viral gene therapies and in vitro transcribed (IVT) mRNA formulations have allowed for the unprecedented enrollment of patients into clinical trials employing nucleic acid based pharmaceutical modalities. However, in the past year, concerns regarding vehicle-induced immunogenicity, bio-distribution, and toxicity have resulted in a significant number of clinical trial failures in these areas. Here, we describe a potential new class of non-viral gene therapy which employs mRNA derived from clinical grade donor cells to circumvent many of the limitations associated with recent clinical trial holds.
ALL ARE WELCOME
Should you have any enquiries, please feel free to contact Miss Angela Wong at 3917 9216.