Start main content
Back
Dec 02, 2022
Seminar (2022-12-02)
School of Biomedical Sciences is pleased to invite you to join the following seminar:
Date: Friday, 2 December, 2022
Time: 3:30 pm – 4:30 pm
Venue: Lecture Theatre 3, William M.W. Mong Block, 21 Sassoon Road
Speaker: Dr. Jose-Carlos Segovia, Head of the Cell Technology Division, Centro de Investigaciones Energéticas, Medioambientales y Tecnológicas (CIEMAT), Centro de Investigación Biomédica en Red de Enfermedades Raras (CIBERER), Unidad Mixta de Terapias Avanzadas, Instituto de Investigación Sanitaria Fundación Jiménez Díaz, Madrid, Spain; Co-founder and CSO advisor of DanausGT Biotech, Wuxi
Title: Ex vivo gene editing for the treatment of hematopoietic genetic diseases: Pyruvate Kinase Deficiency as an example
Biography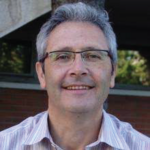 Dr. Jose-Carlos Segovia has focused his research on the study of hematopoietic stem cells (HSC), with the aim of developing gene therapy protocols for the treatment of genetic diseases with hematopoietic pathology. Currently Head of the Cellular Technology Division, at the Center for Energy, Environmental and Technological Research (CIEMAT). Past secretary of the Spanish Society of Gene and Cell Therapy. Vice-president of the Iberian Society of Cytometry. Consultant of the Spanish Regulatory Agency for Medicines. Published more than 100 scientific articles in high-impact journals in the areas of Gene and Cell Therapy. More than 10 patents, two of them licensed to the biotechnology company Rocket Pharmaceuticals (New York, USA), already in clinical trials. During the last few years he has applied new gene editing technologies for the treatment of hematopoietic diseases, such as PKD. He has co-funded and he is CSO advisor of DanausGT Biotech, now at HKSTP Incubio.
Remarks
This seminar is not only for science but also for connecting our local graduates and physician-scientists with the opportunity to collaborate with the HKSTP incubator.
ALL ARE WELCOME
Should you have any enquiries, please feel free to contact Miss Angela Wong at 3917 9216.