Start main content
Back
Dec 07, 2022
Seminar (2022-12-07)
School of Biomedical Sciences is pleased to invite you to join the following seminar:
Date: Wednesday, 7 December, 2022
Time: 4:30 - 6:00 pm
Venue: Lecture Theatre 3, William M.W. Mong Block, 21 Sassoon Road
Speaker: Dr. Jiahai Shi, Assistant Professor, Yong Loo Lin School of Medicine, National University of Singapore
Talk Title: Translating RBCs to cell and gene therapy with tens of million of dollars investments
Biography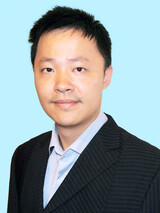 Dr. Shi has 20 years of experience in the development of bio-therapeutics. As a post-doc, Dr. Shi co-invented a technology engineering red blood cells as carriers for many cargoes, particularly therapeutic proteins. This invention led to the establishment of Rubius Therapeutics, which went public in 2018 and reached a market capitalization of almost 2 billion USD. After setting up his lab, Dr. Shi focuses on developing novel therapeutics, including cell and gene therapy, genome editing, and antibody therapy. Working with his collaborators, Dr. Shi engineers red blood cell extracellular vesicles (RBCEV) as a non-viral gene delivery vehicle and invents a second-generation engineered RBC therapy. Again, these innovations have led to the establishment of two spin-offs. Carmine Therapeutics is the first biotech company based in Cambridge, Massachusetts and sells two pipelines to Takeda for 900 million USD, including upfront and milestone payments. And the second biotech company is Carcell Biopharma, now based in Shanghai and Singapore, with 17 million USD investments.
Abstract
Red blood cells (RBCs) are the most abundant cells in our body, accounting for more than 80% of cells. RBCs are differentiated from hematopoietic stem and progenitor cells (HSPCs), followed by enucleation. We build the first-generation engineered RBC (eRBC) therapy derived from HSPCs and the second-generation eRBC therapy derived from mature RBCs for therapeutic protein delivery. Moreover, we develop non-viral gene therapy for mRNA and plasmid DNA utilizing RBC extracellular vesicles (RBCEV). To increase the targeted delivery of RBCEV, we covalently conjugated the membrane proteins on RBCEV with targeting peptides and nanobodies using protein ligases. Systemic delivery of RBCEV labeled with EGFR-targeting peptide or nanobody facilitates the uptake of RBCEV in EGFR-positive cancer cells in vitro and in vivo. Our pioneering work integrates basic cell research and venture building as a new model of biotech entrepreneurship and benefits the regional and global economy.
ALL ARE WELCOME
Should you have any enquiries, please feel free to contact Miss Angela Wong at 3917 9216.