Start main content
Back
Jan 30, 2023
TRS Seminar Series on Coronaviruses (2023-01-30)
School of Biomedical Sciences is pleased to invite you to join the following seminar:
Title: Pathogenicity investigation of SARS-related coronaviruses from bats and pangolins
Speaker: Professor Zhengli Shi, Senior Scientist of Wuhan Institute of Virology, Chinese Academy of Sciences; Professor of University of Science and Technology of China
Date: 30 January 2023 (Monday)
Time: 4:00 pm – 5:00 pm
Zoom link: https://hku.zoom.us/j/99540270153?pwd=eU9SMzZnN2FjVnc1a1RNZTEzVVdmQT09
Meeting ID: 995 4027 0153
Password: 071105
Supported by:
Department of Microbiology, School of Clinical Medicine, HKUMed
Theme-based Research Program (T11-709/21-N) on "Ecology, Molecular Virology and Pathogenesis of SARS-CoV-2"
State Key Laboratory of Emerging Infectious Diseases, HKU
Center for Virology, Vaccinology and Therapeutics (CVVT), InnoHK@HKUMed
Biography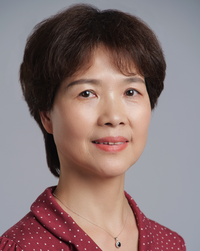 Professor Zhengli Shi is Director of the Center for Emerging Infectious Diseases, Wuhan Institute of Virology, Chinese Academy of Sciences and the Group leader for Emerging Virus Team. She focuses her research on pathogen investigation of unknown viruses in wild animals and interspecies infection mechanism of zoonotic viruses. She is in charge for the viral surveillance screening among bat samples leading to the discovery and new recognition of a wide-array of SARS-like coronaviruses, adenoviruses and adeno-associated viruses in mainland China. Her long experience on bat coronavirus led to the rapid identification of the pathogen of COVID-19 and its probable bat origin. Shi won the second prize of Natural Science Award of China in 2018 and was elected as fellowship of American Academy of Microbiology in 2019. She has provided editorial service to Virology, Virol J and has served since 2017 as Editor-in-Chief for Virologica Sinica.
Abstract
Bats carry a high proportion of coronaviruses and some of them have crossed the species barriers to infect domestic animals and humans. The recent discovery of coronaviruses in pangolins suggests that they may also play important role in transmission of coronaviruses. We have performed the pathogenicity investigation on some of sarbecoviruses and merbecoviruses isolated from bats and pangolins in transgenic mice and human organoids. The results showed that all tested coronaviruses utilize either human ACE2 or DPP4 as receptor and replicate efficiently in cells lines derived from human and animal. They could also infect transgenic mice expressing the human ACE2 or DPP4 and induce the pneumonia with different severity. Taken together, although the tested coronaviruses have potential interspecies transmission, they showed low pathogenicity in animals compared with SARS-CoV-1, SARS-CoV-2 and MERS-CoV.
ALL ARE WELCOME
Should you have any enquiries, please feel free to contact Miss Angela Wong at 3917 9216.