Start main content
Back
Feb 23, 2023
Seminar (2023-02-23)
School of Biomedical Sciences is pleased to invite you to join the following seminar:
Date: 23 February 2023 (Thursday)
Time: 4:00 pm - 5:30 pm
Venue: Lecture Theatre 1, William M.W. Mong Block, 21 Sassoon Road
Speaker: Professor Andras Nagy, Shawn Kimel Senior Scientist, Lunenfeld-Tanenbaum Research Institute, Sinai Health System; Toronto, Canada
Talk Title: Making the unsafe safe: Global source for off-the-shelf therapeutic cell products
Biography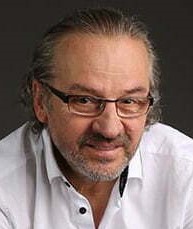 Professor Andras Nagy has made significant breakthroughs in developmental genetics, mouse and human pluripotent stem cell biology (both embryonic and reprogramming-induced), disease modelling and cell therapy approaches. His team created the first Canadian human embryonic stem cell lines in early 2000. In 2009, they developed the first method allowing the generation of iPS cell lines without any genetic change. Their approach allowed studying the reprogramming process at multiple OMICS levels, almost at daily resolution from differentiated cells to pluripotency. His current research has become even more translational by addressing and coming up with solutions for two significant hurdles of cell therapies: safety and allogeneic cell acceptance without the need for suppression of the immune system. Professor Nagy's research in cell-based therapy aims to advance medicine with a focus on treating incurable degenerative diseases, such as blindness, diabetes mellitus, arthritis, spinal cord injury, ageing, haemophilia, hypothyroidism, chronic pain, and multiple neurological disorders, including multiple sclerosis, depression, and bipolar disease.
Abstract
The use of ex-vivo cultured cells as a therapeutic means is currently moving into the clinic setting to treat devastating degenerative conditions. We have addressed one of the most urgent roadblocks for such cell therapies: the allograft tolerance without the need for immune suppression. We hypothesized that transgenic expression of eight local-acting, immune-modulatory transgenes is sufficient to protect cells against rejection and achieve induced Allogeneic Cell Tolerance (iACT) in fully immune-competent mice. Allografts survived long-term, in different MHC-mismatched recipients, and without the use of immunosuppressive drugs. The immune-modulatory genes have highly conserved functions, suggesting that the strategy would also work in the human system. iACT stem cells could serve as a source for off-the-shelf available cells to treat/cure medical conditions without the need for immune suppression of the patient.
However, it is critical to provide a steadfast level of safety in cell-based therapies involving evasion of immune rejection. The lack of immune surveillance on these cells increases the likelihood of developing cancer. To make the cells clinically relevant, we developed a solution for cell safety by building a highly reliable kill-switch into cells, allowing for the elimination of cells with cancerous potential or uncontrolled proliferation. This "FailSafeTM" cell system also enables the quantification of risk in the function of cell number needed for each specific therapeutical goal, which is critical to making informed decisions by the regulators, doctors, and patients to advance the modern medicine-transforming cell therapies.
The combination of the FailSafe™ cell and iACT genome editing allows for generating a "single" pluripotent cell line as a source of off-the-shelf available therapeutic cell products. These cells can be further edited to express biologics in order to attain other therapeutic effects explicitly targeting the underlying mechanism of the disease, for example, exerting anti-inflammatory or analgesic effects or even antibodies against infections. Some models will be presented for such a combination of gene and allogeneic cell therapy.
ALL ARE WELCOME
Should you have any enquiries, please feel free to contact Miss Angela Wong at 3917 9216.