Start main content
Back
Jun 07, 2023
Seminar (2023-06-07)
School of Biomedical Sciences is pleased to invite you to join the following seminar:
Date: 7 June 2023 (Wednesday)
Time: 4:00 pm – 5:00 pm
Venue: Seminar Room 2, G/F, Laboratory Block, 21 Sassoon Road
Speaker: Professor Xuebiao Yao, Cheung Kong Professor; Director, Ministry of Education Key Laboratory for Cellular Dynamics, University of Science & Technology of China
Talk Title: Molecular delineation and illumination of cell fate decision making during mitosis

Biography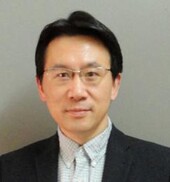 Xuebiao Yao graduated with a PhD from University of California at Berkeley and is a Cheung Kong Professor and Director of Ministry of Education Key Laboratory for Cellular Dynamics in University of Science & Technology of China.
Dr. Yao made several seminal findings in cell division control and centromere biology. He identified several key mitotic regulators, including Apolo1 and TIP150, and their mechanisms of action. His team delineated how spatiotemporal cross-talks between serine phosphorylation and lysine acylation govern cell renewal quality control. He also developed several chemical probes including bubristatin and syntelin for interrogation of tumor development.
Dr. Yao has published more than 200 peer-reviewed research articles in Nature, Nature Cell Biology, Nature Chemical Biology, Cancer Cell etc. He also received many international award/recognition such as Giannini Prize, ACS Research Scholar Award, and was elected as American Gastroenterological Association Fellow. He is Secretary General of Asia Pacific Organization for Cell Biology and Vice President of Chinese Society for Cell Biology.

Abstract
In mitosis, accurate chromosome segregation depends on kinetochores that connect centromeric chromatin to spindle microtubules. The complex centromeres of human chromosomes comprise millions of DNA base pairs and attach to multiple microtubules. By use of cryo-electron microscopy and functional analyses, our recent studies reveal the molecular basis of how human CCAN interacts with duplex DNA and facilitates accurate chromosome segregation. These analyses provide new insights into mechanisms of action underlying dynamic kinetochore assembly and function in mitosis. In addition, we found that microtubule plus-end organizer EB1 formed molecular condensates through liquid-liquid phase separation (LLPS) to guide the microtubule plus-end machinery. Phase-separated EB1 provided a compartment for enriching tubulin dimers and other plus-end tracking proteins. Real-time imaging of chromosome segregation in HeLa cells expressing LLPS-deficient EB1 mutants revealed the importance of EB1 LLPS dynamics in mitotic chromosome movements. I will discuss how EB1 forms a distinct physical and biochemical membraneless-organelle via multivalent interactions that guide microtubule dynamics during cell fate decision in mitosis.
ALL ARE WELCOME
Should you have any enquiries, please feel free to contact Miss Angela Wong at 3917 9216.