Start main content
Back
Jul 10, 2023
Seminar (2023-07-10)
School of Biomedical Sciences is pleased to invite you to join the following seminar:
Date: 10 July 2023 (Monday)
Time: 2:30 pm – 3:30 pm
Venue: Lecture Theatre 1, 1/F, 3 Sassoon Road
Speaker: Professor Philip Beachy, The Ernest and Amelia Gallo Professor, Professor of Urology, of Developmental Biology and, by courtesy, of Chemical and Systems Biology, Stanford University School of Medicine
Talk Title: Mechanisms of Hedgehog signaling in regeneration and malignancy
Biography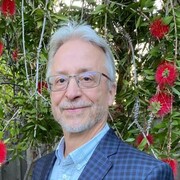 Professor Philip Beachy is the Ernest and Amelia Gallo Professor at Stanford University School of Medicine and an Associate at Stanford's Institute of Stem Cell Biology and Regenerative Medicine. Professor Beachy is a leader in the study of developmental signaling pathways and has pioneered the understanding of their normal and pathological roles in embryonic growth and cancer. Over the course of his career, he has studied the normal functions of secreted protein signals, such as those of the Hedgehog gene family, in establishment and maintenance of tissue pattern, and the pathological roles of such signaling pathways in cancer growth. Conserved from flies to humans, the Hedgehog genes produce protein signals in specific cells, and these signals establish the patterns of embryonic tissues by instructing neighboring cells to divide or to become a particular type of differentiated cell. The Hedgehog gene thus orchestrates the development of body segments and appendages in Drosophila. In vertebrates, Hedgehog genes pattern the digits on the limbs and organize the spinal cord and brain. Not surprisingly, faulty Hedgehog genes can cause birth defects, and inappropriate activation later in life can trigger certain cancers. Professor Beachy's current research focuses on understanding tshe normal and pathological functions of the Hedgehog signaling pathway. He has received several accolades for his research, including the Maryland Academy of Sciences Outstanding Young Scientist Award, the NAS Award in Molecular Biology, the March of Dimes Prize in Developmental Biology, and the Keio Medical Science Prize. Beachy has further been recognized as a member of the National Academy of Sciences and a fellow of the American Association for the Advancement of Sciences in addition to his American Academy of Arts and Sciences membership. His numerous publications appear in journals such as Cancer Cell, Nature, Cell, and Science.
ALL ARE WELCOME
Should you have any enquiries, please feel free to contact Miss Angela Wong at 3917 9216.