Start main content
Back
Aug 29, 2023
Seminar (2023-08-29)
School of Biomedical Sciences is pleased to invite you to join the following seminar:
1. Talk Title: Editorial perspectives at EMBO Press - towards optimized publishing and open science
Date: 29 Aug 2023 (Tue)
Time: 2:00 pm – 3:00 pm
Speaker: Dr Daniel Klimmeck, Senior Scientific Editor, The EMBO Journal
Zoom Link: https://embo-org.zoom.us/j/82549035162?pwd=ZFFXSnpSY2Y0Zm1kVmpCTktnbWpaZz09
Meeting ID: 825 4903 5162
Passcode: 391952
Abstract
The peer reviewed research paper remains the main conduit for the exchange of research discoveries. With the diversification and growth of global research, publishing in selected journals and citation metrics are increasingly employed as surrogates for quality in research assessment. Consequently, the pressure to publish in a handful of journals has increased, putting the peer review system under strain. I will discuss EMBO's organizational aim and activities and provide an overview of the five journals published by EMBO as an academic organization (The EMBO Journal/EMBO Reports/MSB/EMBO Mol Medicine/ Life Science Alliance). Besides explaining the editorial assessment as run at The EMBO Journal, I will present a number of policies that EMBO has implemented under its 'transparent peer review' scheme and that ensure a fast, fair and informed editorial process. Further, I will discuss article diversity at the journals, and manuscript processing workflows currently available to the author – from classical to preprint / journal-independent and transfer-based entry routes. Finally, I will present the set-up and aim of the recently launched 'Catalysts' program dedicated to exchange with junior group leaders.
Biography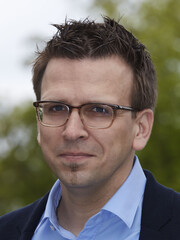 Dr Daniel Klimmeck received his PhD in 2008 with work on ion channel signaling in sensory neurons in the laboratory of Stephan Frings at the University of Heidelberg, Germany. As a postdoc, he focused on the molecular characterization of cancer and haematopoietic stem cells with Andreas Trumpp at the German Cancer Research Center (DKFZ) and Jeroen Krijgsveld at EMBL. Daniel joined The EMBO Journal in 2015, where he is responsible for stem cells, ageing, metabolism and cancer, among other subject areas. Further, Daniel serves as reviewing editor at the journal-agnostic peer-review platform Review Commons.
2. Informal Chat discussion: "Science & Publishing"
Date: 29 Aug 2023 (Tue)
Time: 6:15 pm – 7:15 pm
Speaker: Dr Daniel Klimmeck, Senior Scientific Editor, The EMBO Journal
Zoom Link: https://embo-org.zoom.us/j/81585080972?pwd=VnFPeHVoU1AvTVY1bEtRK3BRMElhQT09
Meeting ID: 815 8508 0972
Passcode: 954329

ALL ARE WELCOME
Should you have any enquiries, please feel free to contact Miss Angela Wong at 3917 9216.