Start main content
Back
Dec 01, 2021
Prof. Kathryn Cheah being elected as a new member of The Hong Kong Academy of Sciences
Congratulations to Prof. Kathryn Cheah, Chair Professor of Biochemistry at School of Biomedical Sciences, on being elected as a member of The Hong Kong Academy of Sciences. Press release is avaiable here.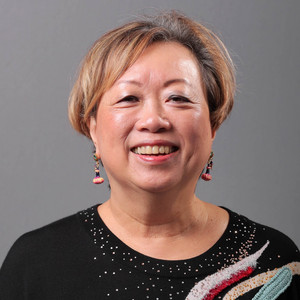 Biography:
Professor Kathryn Song Eng CHEAH (謝賞恩), an internationally renowned developmental biologist, is the Chair Professor of Biochemistry at The University of Hong Kong. Her areas of specialisation are in the genes understanding, their regulation and function with emphasis on development, the genetic and molecular basis of inherited and degenerative skeletal disorders. Professor Cheah was elected Fellow of The World Academy of Sciences (TWAS) in 2013 and was awarded a Croucher Foundation Senior Fellowship in 2000.
About The Hong Kong Academy of Sciences
Established in 2015, The Hong Kong Academy of Sciences (ASHK) is committed to promoting the development and advancement of science and technology in Hong Kong, and fostering Hong Kong as a centre of scientific excellence. The Academy cooperates with organisations with complementary objective, including those in the industrial and commerce sectors to achieve its objectives. It also conducts independent studies relating to public policy in science and technology.
Media enquiries:
AsiaNet Communications Ltd
Mr James Wong
Tel: 2508 3669 / 6742 0631
Email: james@asianet-sprg.com.hk