Start main content
BSc - Major in Biochemistry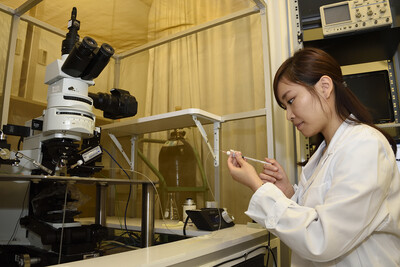 Undergraduate Projects
Undergraduate research is an important component in our BSc degree programme. The Biochemistry Project (BIOC4999) provides an opportunity for students to participate in research. Students will learn how to formulate scientific questions, how to apply their knowledge for scientific enquiry, and to develop their critical thinking skills. Students can also get hands-on experience with state-of-the-art research facilities and experimental techniques.
The Biochemistry Project (BIOC4999) is especially recommended for those who are interested in pursuing a research higher degree.
Students who plan to register for BIOC4999 should discuss with staff members whose research projects are of interest to them. Students must have obtained approval from their intended supervisors before they can register for BIOC4999. Please submit application form before course registration.
Click here for the list of briefing PPTs & Biochemistry Projects (HKU only). Students can also contact individual teachers for more information.
---
Last updated: June 16, 2022